Tradition. Respect. Heritage.
We honor our heritage and family traditions of farming and fine wine. We keep the family business small, so we are able to create an exceptional experience for people. Through the Deering Circle, the family continues to grow — connection and community through fine wine.
I
n 2005, Todd and Blair Maus decided to combine their shared love of wine with Todd's passion for cultivating grapevines. They moved their young family to Sonoma County and purchased 16 acres of old vine zinfandel. It was a new adventure, but it was rooted in family history.
Todd's family had been farmers for more than a couple hundred years. They came from Austria to Colorado in the mid-1800s and brought with them a reverence of the land. Blair's family also bears a farming legacy: her great-great-great-grandfather was William Deering, known for his many farm equipment innovations manufactured by the family-owned International Harvester Company, the nation's biggest company of its kind in the last century.
The appreciation of wine, perfectly balanced and unique, has passed through the generations of the Deering family. Blair's great-great-grandfather, Charles Deering, was not only a farming innovator, he was a wine connoisseur whose valuable collection he kept hidden behind a bookcase during Prohibition. On a trip to England, Blair's great-grandmother learned about decanting wine while dining with Winston Churchill who served his wines in fine crystal decanters. Family history and an appreciation of fine wine have colored Blair's life and set her on a mission to continue the legacy.
Today, Deering Wine humbly honors the past by carefully crafting all of its wine in small batches. They produce only a few hundred cases a year, including zinfandel, cabernet sauvignon, and rosé. They believe in making wine of unsurpassed excellence. Having studied winemaking and viticulture, Todd carefully nurtures their wine from grape to harvest to bottle. They invite you to share each perfect vintage through the Deering Circle of fine wine enthusiasts.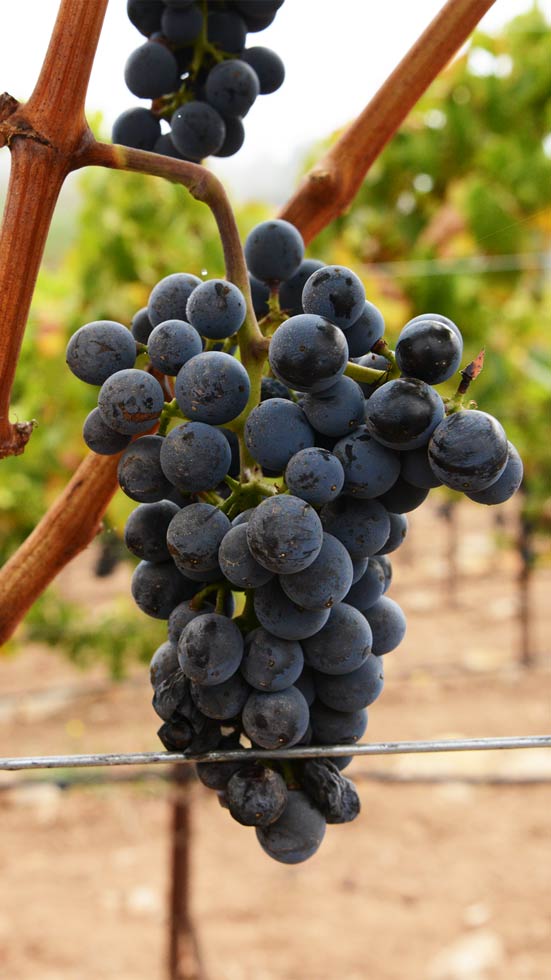 An Invitation to join our Waiting List
Our fine wine is available only to members of our Deering Circle.
Join the Deering Circle